Inicio
Detalhes

Categoria: Casa das Buganvilias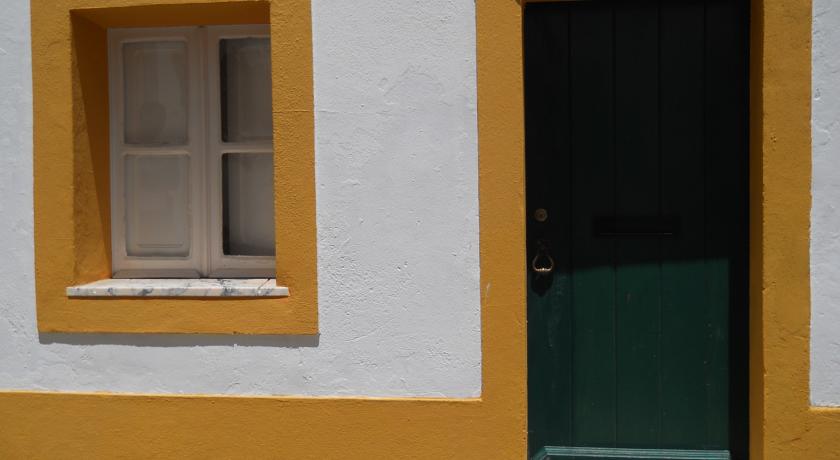 Detalhes

Categoria: Casa das Buganvilias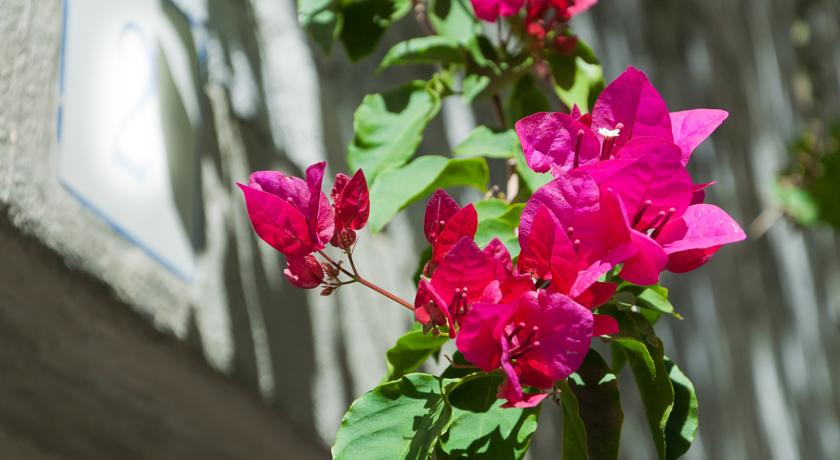 Situated in Évora, this apartment is 300 m from Cathedral of Evora Se. The apartment is 300 m from Roman Temple of Evora. Free WiFi is provided .
There is a seating area and a kitchen complete with an oven and a microwave. A flat-screen TV is offered. Other facilities at Casa das Buganvilias include a barbecue.
Chapel of Bones is 600 m from Casa das Buganvilias, while Praca do Giraldo is 300 m away. 
Detalhes

Categoria: Casa das Buganvilias
Praça De Giraldo. Praça central da cidade histórica. Arcadas, fonte e Igreja de Santo Antão (Séc. XVI). Posto de Turismo. Comércio, serviços e restauração. Rua Cinco de Outubro (artesanato, restauração).
A Sé de Évora é, paralelamente com o Templo Romano, um dos mais emblemáticos monumentos da Cidade de Évora. Localizados praticamente lado a lado, marcam duas épocas da história separadas no tempo, mas que seguramente ilustram a importância do local em cada um desses períodos (Costa e Rodrigues, 2000).
A data da sua construção é bastante discutida entre os historiadores; segundo a versão tradicional, o lançamento da primeira pedra foi no Séc. XII, em 1186, aquando da nomeação de D. Paio como Bispo de Évora. Esta tese é baseada em registos existentes no Livro dos Aniversários do Arquivo Capitular da Sé de Évora, de 1470. No entanto, a historiadora Ana Rita Trindade (Trindade, 2003), que investigou os arquivos da Sé, coloca algumas dúvidas quanto à veracidade desta teoria, uma vez que o livro se encontra datado de 1470, duzentos anos após a suposta edificação da Sé. Ainda nesse documento, diz-se que D. Paio foi o primeiro Bispo de Évora, e segundo Trindade sabe-se que o primeiro Bispo eborense foi D. Sueiro.
Do ponto de vista arquitectónico, a Catedral de Évora é uma das mais importantes manifestações da arquitectura gótica no Sul de Portugal. Nenhuma outra catedral portuguesa a iguala na elegância da combinação dos volumes, é perfeita e harmónica apesar do acabamento das três torres não datar da mesma época e em nenhuma outra também, incluindo as que foram construídas posteriormente, se conjugam com tanta originalidade elementos estruturais e decorativos românicos e góticos, de tão diferentes proveniências (Chicó, 1946).
O Templo Romano de Évora também chamado de Templo de Diana, é um templo de estilo coríntio, construído no início do século I, d.C.
É o que resta do fórum da cidade de Évora e era dedicado ao culto imperial, contrariamente ao que nos chega pela tradição popular, que o identificou como sendo dedicado à Diana, deusa romana da caça.
O templo, construído em mármore e granito, é rodeado por colunas coríntias colocadas sobre um pódio que se encontra quase completo. As colunas da fachada desapareceram completamente, restando as seis da retaguarda e algumas das laterais.
Sofreu várias alterações ao longo dos séculos, que começaram no século V com as invasões bárbaras e continuaram pelo século XIV quando servia de casa-forte ao castelo da cidade.

Fundação Eugénio de Almeida – Adega da Cartuxa
Sediado na Quinta de Valbom, a 2 km do centro histórico de Évora, cidade Património Mundial, e a 200 metros do Convento da Cartuxa que inspirou o seu nome, o Enoturismo Cartuxa encontra-se instalado no antigo refeitório da casa de repouso dos Jesuítas, que leccionaram na Universidade de Évora nos séculos XVI e XVII. Com a sua expulsão, em 1759, por ordem do Marquês de Pombal, a propriedade passou a pertencer ao Estado, começando alguns anos mais tarde, em 1776, a funcionar como um importante lagar de vinho que absorvia a produção vitivinícola da região. Adquirida no século XIX pela família Eugénio de Almeida, a Adega Cartuxa passou por várias reformas e ampliações ao longo do tempo, conservando a riqueza da sua memória arquitectónica e histórica. A Adega Cartuxa – Quinta de Valbom é hoje um dos centros de estágio dos vinhos produzidos pela Fundação Eugénio de Almeida. O êxito deste projecto vitivinícola tem permitido à Fundação gerar os recursos necessários ao cumprimento da sua Missão, centrada no desenvolvimento social, cultural e educativo da região.
Características especiais da vinha:
A área de vinha da Fundação Eugénio de Almeida estende-se por mais de 300ha nas herdades de Pinheiros, Casito, Álamo da Horta e Quinta de Valbom. A preferência pelas castas Alentejanas consagradas, e recomendadas para a Denominação de Origem Controlada Alentejo, tem sido fundamental na criação dos vinhos da FEA. Assim, nos vinhos brancos utilizam-se de forma predominante as castas alentejanas Roupeiro, Antão Vaz e Arinto. Os vinhos tintos são obtidos a partir das castas Aragonez, Trincadeira e Tinta Caiada.
Visitas e provas de vinho:
De 3ª Feira a Domingo
Horário de funcionamento:
De Novembro a Março - Das 10H00 às 18H00
De Abril a Outubro- Das 10H00 às 19H00
Visitas: 11H30, 15H00 e 16H30
NOTA: Aconselha-se marcação antecipada.
COORDENADAS GPS:
Lat.:38.5856750º Long.:-7.9196417º
A Casa das Buganvilias
Travessa Roque Pina, nº6, 7000-507 Évora



English:
Évora - capital of Alto Alentejo, city of an outstanding beauty, embraced by its fortress walls, filled with historic memories in each street, each home, each inhabitant…Its squares and monuments tell us national history, religion and culture episodes and its townsfolk are proud of both past and present times.
The natural beauty of this region combines with the monumental richness of this town-museum that nowadays is also a modern and touristy city, classified by UNESCO, since 1986, World Heritage. Inhabited since the Neolithic period, the archaeological landscape that surrounds the city presents important monuments, such as the Cromeleque dos Almendres (cromlech) and the Anta Grande do Zambujeiro (dolmen). Many were the ancient people that have been here, but the Romans were those who transformed Evora into an imperial town. They called itEbora, named after Julio Cesar as Liberalitas Julia, and left several signs of their passage, from which the roman temple, known improperly as "Templo de Diana", stands out.
In 715 AD, the city was conquered by the Arabs but there are only a few archaeological evidences of that time. In 1165, Giraldo Sem Pavor(Fearless Giraldo), on a sudden incursion, took the city from the Moor, and that event was printed on the city coat-of-arms. The importance of Evora is undeniable along the centuries: during the Avis Dynasty (1385-1580) the city became the chosen place of the court, which settled here frequently, to the detriment of Lisbon or Coimbra. Cardinal King D. Henrique founded, in 1551, the Colégio do Espírito Santo (Holly Spirit College), which became the Evora University in 1559, when it received Rome's approval.
In 1759 it was closed by order of Marquês de Pombal, on the Jesuits expulsion, reopening again in 1973. As a reaction to the Filipes' dynasty domination, Evora became a battles' stage for the national independence. But after the throne was reclaimed, the court turned away from the city. Since the XX century, one can notice a rousing will to recover from the wasted time, restore the monuments and embellish the city. The historic centre of Évora, as a monumental ensemble of great historic and cultural value, was classified by UNESCO, in 1986, World Heritage.
Our Suggestions:
Giraldo Square - Center of the city, where, throughout the centuries, the most important secular and religious celebrations have taken place. In this square King D. Duarte built the Estaus Palace (which even today maintains its Gothic look), the HENRIQUINA FOUNTAIN and ST. ANTON'S CHURCH, from the 16th century, constructions to whitch the Royal Architects Miguel de Arruda, Manuel Pires and Afonso Álvares contributed. In the temple, of late Renaissance style, hangs painting of the Alms, attributed to Jerónimo Corte Real, the Portuguese Virgil. Corte Real was also the author of the epic poems O Segundo Cerco de Diu and Naufrágio de Sepúlveda (The Second Siege of Diu and The Shipwreck of Sepulveda). He was buried in Évora on November 16, 1588.
Cathedral - Monument of Roman-Gothic transitional architecture, with three majestic naves. This monument is connected to many of the great spiritual and cultural events of Portugal. It is common belief that the flags of Vasco da Gama's fleet, bound for the Orient, were blessed in the first presbitery of the Cathedral, in 1497. In the transept are the chapel-tomb of João Mendes de Vasconcelos, King D. Manuel's emissary, as well as that of Embassador D. Álvaro da Costa, whose sarcophagus is in the Museum, carved by the French sculptor Nicolau Chanterene. Álvaro da Costa, who was a member of Charle's V's court, tried in vain to promote the return to Portugal of Fernão de Magalhães, who was in Seville preparing the first trip around the Globe. The archway of the sanctuary is a rare example of hybrid Plateresque architecture, dated back to 1529.
The Roman Temple - Usually called Diana Temple, was built in the Acropolis, a relic of arquitecture in the Corinthian style, a unique example in the country (2nd-3rd centuries AD).
The Fundação Eugénio de Almeida - The Adega da Cartuxa
The Adega da Cartuxa is located at Quinta de Valbom, 2 km from the historical centre of the city of Évora (UNESCO World Heritage Site) and near the Cartuxa Convent. More precisely, the winery is located in the dining room of a former Jesuit house. When the Marquis of Pombal gave the order to extinguish the Jesuit order in 1759, the estate became the property of the State. In 1776 it began to function as a wine press facility absorbing the excess grape production in the region.
The Eugénio de Almeida family bought the estate in the 19thcentury and the Cartuxa winery underwent a series of renovations and expansion, whilst always preserving its historical and architectural characteristics. Adega da Cartuxa – Quinta de Valbom now serves as one of the ageing cellars for the Fundação Eugénio de Almeida wines. The success of these wines has brought resources that allow the institution to carry out its mission to aid the social, cultural and educational development of the region.
The Vineyards:
The Fundação Eugénio de Almeida vineyards total more than 300 hectares and spread over four estates: Pinheiros, Casito, Álamo da Horta and Quinta de Valbom. The preference for traditional Alentejo grapes varieties, which are also recommended by the PDO, has been essential to the creation of the FEA wines. Thus, white grapes are predominantly Roupeiro, Antão Vaz and Arinto varieties, and the reds are Aragonez, Trincadeira and Tinta Caiada.
Tours and tastings:
Tuesday to Sunday.
Opening hours:
November to March: 10.00 am – 6.00 pm
April to October: 10.00 am – 7.00 pm
Tours:11.30 am, 3.00 pm and 4.30 pm
NB: Advanced bookings are recommended.
GPS Coordinates:
Lat.:38.5856750º Long.: -7.9196417º
Está em...  

Casa das Buganvilias